This is part 3 of a series breaking down the Pharmacy College Admission Test.
Definitely check out the rest of the series here on the blog to get the full lowdown on the PCAT and get set up to dominate the exam!
On the agenda today: Reading Comprehension! This section will be right after your scheduled break so bright side is that you'll have a little brain break before all the dense reading passages and quant ability.
The Reading Comp section will have 6 passages, 48 questions, and is 50 minutes long.
These questions will not be so straightforward and will require some brain flexing.
The topics of the passages can range anywhere from historical or contemporary social, cultural, ethical, or political issues related to the social sciences, the natural sciences, technology, health, nutrition, or medicine. They may be informative, persuasive, or speculative in purpose or may be practical or theoretical in nature. Your job is to be able to (quickly) break down the information presented and be able to comprehend, analyze, and evaluate the passage.
There are three types of questions you will face in this section. Below is a detailed list of each of the reading comprehension content objectives.
Comprehension, 30% of questions

Analysis, 40% of questions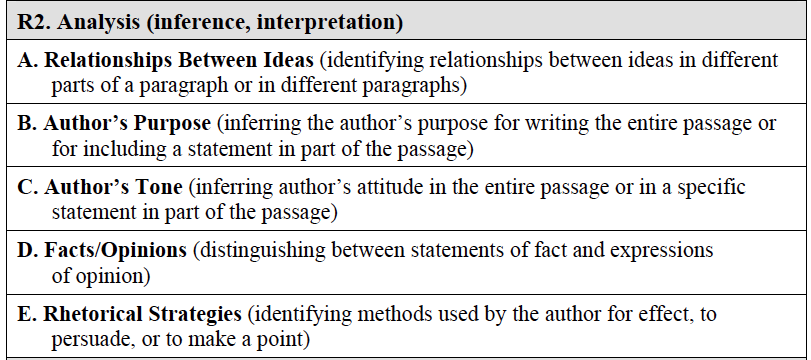 Evaluation, 30% of questions

Some student say the reading comp section is the hardest to study for, since you can't know what the passages will even be about, so how do you prepare? The answer is with practice! These are long and densely scientific passages and being able to read and breakdown them down efficiently is a skill you can hone! Time is the enemy. Possibly the most difficult part of the reading comp section is the limitation on time so practice with time restraints. No worries though because PCAT Cracker can give you plenty of practice!
Stayed tuned for the continuation of the PCAT breakdown series plus all things pre-pharm!
Go forth and prosper!